In the twilight zone
A reorganization with unexpected consequences, a workshop with a huge impact on my photography, using the camera as a therapy tool, finding new ways of expressing myself through photography, photo competition successes – it all comes together in the photo project In the twilight zone.
After four years of work it's finally time to present the book and the exhibition!
– Niklas Storm
What's happening
The exhibition is currently shown at Galleri FOTOverket, in Skeda loge south of Linköping. If it's not at some other place it will be available there. Open Saturdays 11-13 AM, or by appointment.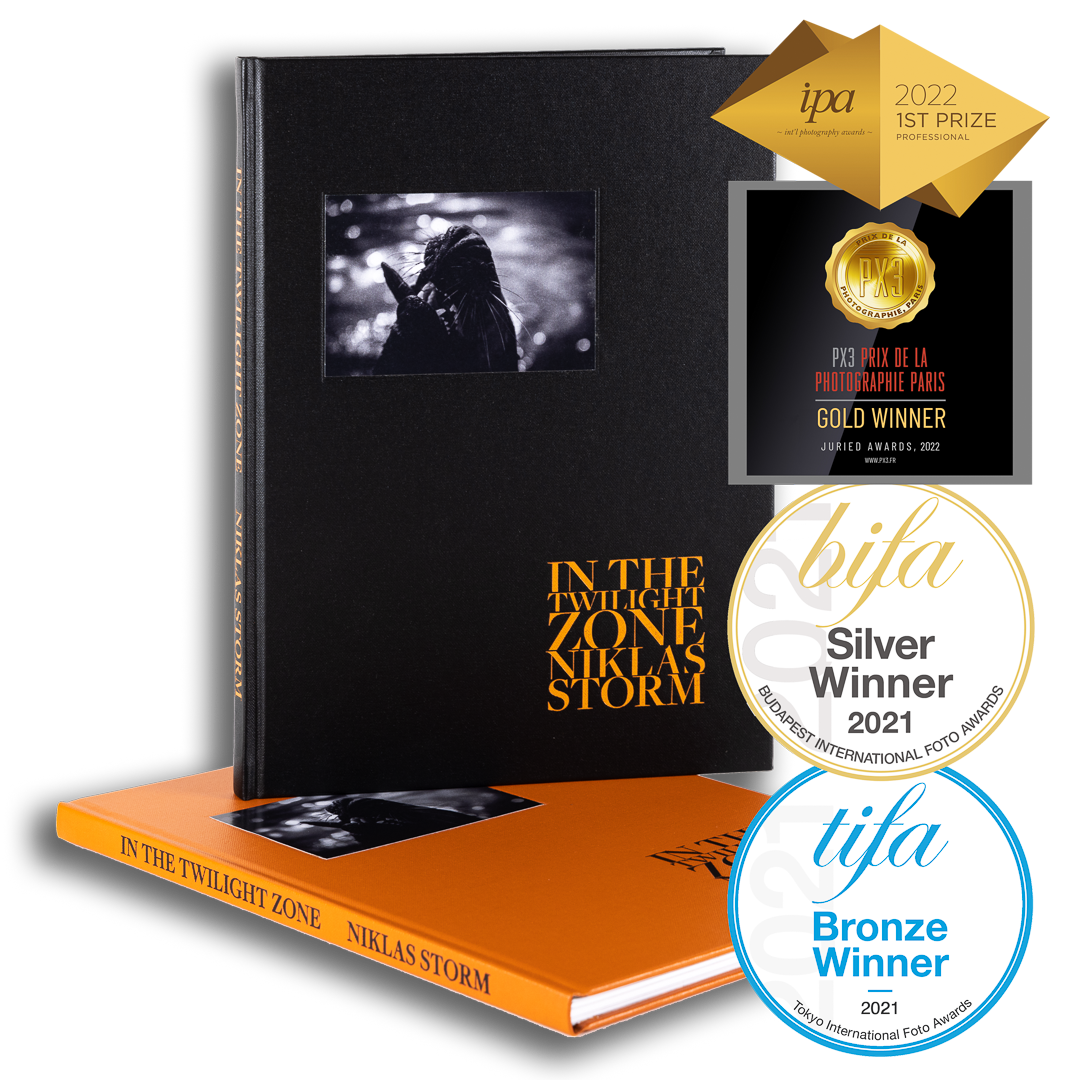 Awarded book!
The book In the twilight zone has been awarded in various competitions:
Gold in Book/Nature at International Photo Awards 2022
Gold in Book/Nature at PX3 Prix de la photographie Paris 2022
Silver in Photo book/Nature at Budapest International Foto Awards 2021
Bronze in Photo book/Nature at Tokyo International Foto Awards 2021
Buy the book in the shop.
Images
The images in the book are from my home county Östergötland, but also from the Shetlands, Scotland and Shanghai.
All images are monochrome, but not always bland and white.
Fine Art Prints of the images are available in the shop. All Fine Art Prints are signed numbered and only available in limited editions.